Posted by
Webmaster
on May 28, 2015 in
Web 2.0
|
Comments Off on Microsoft Azure Cloud – Too Late & Shrinking Developer Eco-System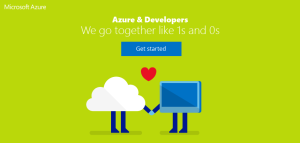 Microsoft is spending significant time talking about the transition from on-premises to cloud in its business. As part of this, the question is how much demand for the cloud products is transition of existing workloads vs. the building of new workloads. We believe the answer is relatively simple, with Office365 largely being existing workload migration while Azure is new workloads.
The debate in our view is how much up-lift Microsoft is seeing in revenue when moving customers over to Office 365 from traditional server and on-premises apps. Our belief here is that this up-lift very much follows along the continuum of Microsoft having gradually bundled more value into Office renewals and driving higher ASPs. We think the move to Office365 is on this trend, as opposed to meaningfully accelerating this trend.
Microsoft's Azure – PaaS and IaaS
Microsoft can adopt either of the two paths – 1) sticks to monetizing its proprietary technologies in the cloud (primarily through PaaS), as it has in the server market for years 2) offer developers a variety of IaaS and PaaS services on Azure, including those based on open source technologies.
Features and functions of Windows Server, SQL, etc. as well as the ability of MSFT development framework to cover all types of applications developers want to build and Monetization is inline with historical business model. This will be a Smaller market opportunity, success limited by the shrinking relevance of Microsoft Platform Developers.
On the other end if Microsoft decides to build the best enterprise-friendly public cloud service offering features the enterprise customer needs around open source and proprietary Microsoft technologies will witness benefits of scale as infrastructure is employed towards a much larger market opportunity not limited to just MSFT developer technologies it will be a price taker and exposed to commoditized public cloud pricing competing with Amazon / Google.