Posted by
Webmaster
on May 28, 2015 in
Web 2.0
|
Comments Off

on Microsoft Azure Cloud – Too Late & Shrinking Developer Eco-System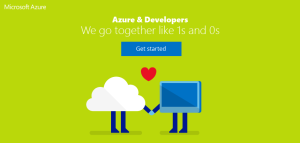 Microsoft is spending significant time talking about the transition from on-premises to cloud in its business. As part of this, the question is how much demand for the cloud products is transition of existing workloads vs. the building of new workloads. We believe the answer is relatively simple, with Office365 largely being existing workload migration while Azure is new workloads.
The debate in our view is how (more…)
Posted by
Webmaster
on Apr 11, 2013 in
Technology
|
Comments Off

on Microsoft Under Attack – PC Market Shrinks; Windows Phones / Tablets Failure
IDC recently increased the decline it expects for PC shipments in the March quarter to 7.7% decline. Given the change in the computing landscape, it may prove difficult for the PC market to experience growth. We expect PC shipment revisions to continue a negative trajectory. The enterprise refresh which has driven results in the Windows segment has past its peak as over 60% of enterprise desktops worldwide are on Windows 7 according to the company.
Microsoft's traction in the SmartPhone and Tablet marketplace remains lackluster. Tablet growth is estimated by IDC to reach 190 million units and post 49% growth. We estimate that smart phone shipments could exceed 1 billion units in 2013, as emerging countries increasingly turn to inexpensive Android phones (more…)