Posted by
Webmaster
on Jun 26, 2013 in
SmartPhones Tablets
|
Comments Off

on Microsoft Building a Smaller Surface Tablet on Windows 8 – Will Users BUY ?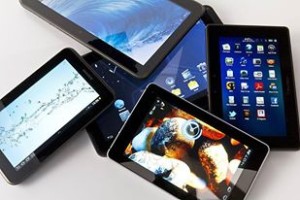 The lack of compelling form factors at attractive price points has been a major weakness of the Windows 8 ecosystem. However, with the upcoming release of Haswell, Intel's next generation chip, and Windows 8.1 there is some hope that cheaper and more innovative form factors are on the way. Microsoft highlighted some of these devices earlier this month at Computex, but there was still only one "small screen" tablet announced (Acer's Iconia W3), which shows to us that there is still a long way to go.
Nick Parker, the head of Microsoft's OEM Confirmed at Computex that Microsoft is considering to reduce the cost of Windows 8/RT licenses for OEMs building devices smaller than 10.1 inches. The magnitude of (more…)
Posted by
Webmaster
on Apr 11, 2013 in
Technology
|
Comments Off

on Microsoft Under Attack – PC Market Shrinks; Windows Phones / Tablets Failure
IDC recently increased the decline it expects for PC shipments in the March quarter to 7.7% decline. Given the change in the computing landscape, it may prove difficult for the PC market to experience growth. We expect PC shipment revisions to continue a negative trajectory. The enterprise refresh which has driven results in the Windows segment has past its peak as over 60% of enterprise desktops worldwide are on Windows 7 according to the company.
Microsoft's traction in the SmartPhone and Tablet marketplace remains lackluster. Tablet growth is estimated by IDC to reach 190 million units and post 49% growth. We estimate that smart phone shipments could exceed 1 billion units in 2013, as emerging countries increasingly turn to inexpensive Android phones (more…)