Posted by
Webmaster
on Jan 21, 2014 in
Reliance Jio Infocomm
|
Comments Off on Reliance Jio Competes Airtel, Vodafone for 900 + 1800MHz Spectrum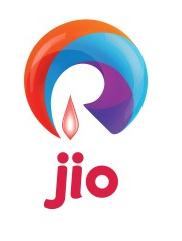 For the 1800MHz band, a new entrant needed to deposit Rs19.2b to be eligible for pan-India spectrum while in the 900MHz band this was Rs4.4b for the circles of Delhi, Mumbai and Kolkata. Reliance Jio Infocomm Ltd has furnished higher than the required INR23.6bn bank guarantee (INR19.2bn in 1800MHz and INR4.3bn for 900Mhz), indicates that it may bid for pan-India licence in 1800MHz and also for three circles in 900MHz. We believe the company's strategy in auctions could be the differentiating factor in terms of aggressiveness in the bidding process.
Airtel and Vodafone have deposited INR37bn and INR28bn, respectively. Idea has submitted a bank guarantee of INR 15bn; others, including RCOM, Tata Teleservices, Aircel and Uninor have reportedly submitted total bank guarantees of over INR 8bn.
Reliance Jio has already secured Unified Licenses (for Rs16.5b) and is eligible to provide all services (including voice and data) even on its existing spectrum of 20MHz pan-India in the 2300MHz band (4G spectrum). However, this is not considered suitable for voice and Jio was likely to acquire additional spectrum in another band(s) – the act that it is in fray for the upcoming auctions, should not come as a big surprise.
So How does the 2014 Spectrum Auction Look Like ?
Earnest money data suggests that incumbent operators like Airtel and Vodafone can be potentially more aggressive than Reliance Jio. Aggressive bidding would mean that there would be a compelling reason to take the prices (ARPM) higher – they will go hand-in-hand, in our view. In addition, taking cognizance of this, we already factor in 20% higher regulatory charges than what the current reserve prices suggest.