Posted by
Webmaster
on Mar 24, 2014 in
Reliance Jio Infocomm
|
Comments Off on Reliance Jio likely to create 2 Business Units – 4G LTE Monetization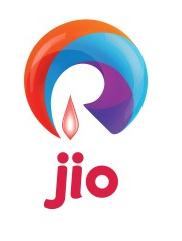 According to Analysys Mason, Reliance Jio Infocomm is expected to setup two separate business lines – one for traditional mobile business (competing with incumbent operators) and the other targeting homes (broadband and content distribution platform – competing with broadband players and distribution plays such as Cable and DTH).
Globally, LTE has been monetized either through Selling more data as LTE has higher throughput than other technologies Creating new revenue streams, which involves selling content/ applications (i.e. games, movies on demand, mobile TV etc). A hybrid model is increasingly being employed by telcos for monetizing their 4G networks. Since Reliance Jio is yet to launch 4G services, they are likely to adopt hybrid LTE Model going forward.


Analysys Mason expects 2300 MHz band to be used as a capacity layer and its deployment will only be in pockets which have highly dense population. 1800 MHz band may be used as coverage layer for 4G services, until the government auctions either 700 MHz/ 800 MHz bands.
Voice over LTE and its Deployment
VoLTE can only be used for making on-net calls and an underlying circuit switched fall back network is required for making off-net calls, (c) Limited coverage spectrum for offering 4G services currently, and (d) It may not be cost effective compared to traditional voice services as cost of deploying the underlying IP network is high.
The Top 3 Reasons why Telcos are hopping to 4G LTE are – Additional data capacity, Create new revenue streams based on LTE and finally Build brand value through better network quality and capacity.