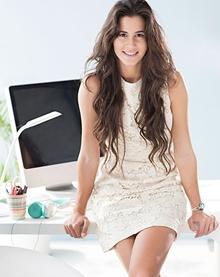 Reliance Jio Infocomm [Jio] and Bharti Airtel announced a comprehensive infrastructure sharing agreement. The deal encompasses fibre (inter- and intra-city), towers, submarine fibre—and in future even joint laying of fibre and roaming on each other's networks. In future, the arrangement could be extended into roaming on 2G, 3G and 4G networks, and even jointly laying optic fiber etc.
Financial details of the deal were not disclosed except a phrase – arms length pricing which indicates that Jio is willing to pay market prices for the infrastructure and services that it avails from Airtel compared to the deep discounted deals Jio made with Reliance Communications.
Mukesh Ambani delivered a Masterstroke by first silencing his cash starved brother Anil Ambani squeezing the last drop from the two deals with Reliance Communications and stopping him from retaliating in the Telecom Lobby where he has considerable clout. And with this deal Mukesh has weakened the Incumbent Lobby of Airtel, Vodafone and Idea Cellular by pulling out Airtel, so that he can have his way in the last mile of reforms to be rolled out by the Corrupt Congress led UPA Government. R-Jio will now take an easy breather as its Ambitious Plans to be part of SaaS to IaaS to Enterprise computing will require lesser capital and more partnerships [Wait for more Details]

What's in it for Airtel ?
Airtel needs needs to invest into intra-city fibre for mobile backhaul [Recall Most of India's Wireless Network is relying on Microwave Backhaul & is not sustainable for Data] over the long term, and Jio's investments can be of help here. Airtel can enter into roaming arrangements with R-Jio on their eight common 4G circles. This would be of great help given the dense site requirements on 2300MHz. It is also worth noting that Bharti and R-Jio would more less be 100% of the 4G market in these circles in the foreseeable future.
Collaboration in the back end usually leads to collaboration in the front end amongst Indian telcos. We also expect favorable regulatory ruling as R-Jio gets access to the largest 2G/3G network in the country. This also means a more benign competitive environment—across tariffs, vendor negotiations, and even spectrum auctions. Airtel and R-Jio would more less be 100% of the 4G market in these circles in the foreseeable future.