Posted by
Webmaster
on May 14, 2015 in
Mobile Apps
|
Comments Off

on Mobile Money Fragmentation (Telcos / Banks) Breaks Mass Market
In a world where each nation uses its own currency which could not be exchanged, global commerce would stall. But if one or even two currencies were introduced, which were accepted globally, international commerce could resume.
Using this analogy, we argue that fragmented industries (Telecom Companies / Banks) fundamentally cannot successfully launch global m-payment systems as by definition they are too regional. If consumers want to make a purchase or transfer through a mobile, they don't want to discover their m-payment mechanism isn't compatible. Therefore, we believe that a sustainable, long-term m-payment application will require a critical mass comparable to the number of iPhone (600m) or Android (1.9bn) users and consequently (more…)
Posted by
Webmaster
on Feb 6, 2015 in
Technology
|
Comments Off

on Mobile Technologies a $3 Trillion Market in 2014
Mobile Technologies are a critical driver of the world economy, generating global revenue of almost $3 trillion. The mobile revolution has accelerated innovation worldwide, boosting global GDP and creating new jobs across a vast array of industries. Mobile is directly responsible for 11 million jobs worldwide, and the indirect impact far exceeds this number. More than two-thirds of mobile industry jobs are high-value, knowledge-economy jobs, such as innovation research, component and device design, and app development. (more…)
Posted by
Webmaster
on Jun 12, 2013 in
Telecom Regulatory
|
Comments Off

on Mobile Money Transfer & Commerce – Poised for Big Growth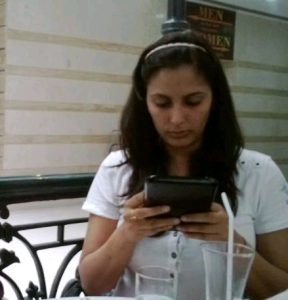 Mobile money will witness rapid growth over the next 3-5 years in India due to increased rural presence of Mobile Operators in Rural India fueled by favorable regulation, rising penetration of smartphones as their prices are more affordable, and acceptance by retailers.
What is Mobile Money ?
We define it as mobile banking, money transfer, and m-commerce. This includes using Airtel Money to transfer money into another Airtel Money account or bank account or mobile number. One could pay one's driver his monthly salary by transferring money using bank's smartphone into his mobile linked bank account using his mobile number and mobile money ID. Alternatively, paying from one's smartphone into the driver's Vodafone mpesa wallet would allow him to (more…)