Posted by
Webmaster
on Jul 23, 2014 in
Uninor
|
Comments Off

on Uninor /Telenor Improving Market Position

Telenor India / Uninor reported robust revenue of INR 10.2bn, up 9.6% QoQ. This was led by healthy subscriber-led traffic growth of 4.5% and a 5.1% RPM increase. Telenor hiked its voice RPM by 5.1% to INR 0.241/min, but it was still one-third the discount to Airtel and Idea Cellular.
Traffic growth of 4.5% was led by strong 2mn subscriber addition during the quarter of about 6.6% subscriber growth. MOU fell by 3% to 449 mins after a sustained rise over the past five quarters. Telenor's MOU was above Idea's and Airtel's of 401 and 433, respectively, due to its low price offerings, which was largely due to the 2nd SIM phenomena. ARPU grew by 1.9% to INR 108 despite the (more…)
Posted by
Webmaster
on May 8, 2014 in
Uninor
|
Comments Off

on Telenor India / Uninor has 16% 2G Data Subscribers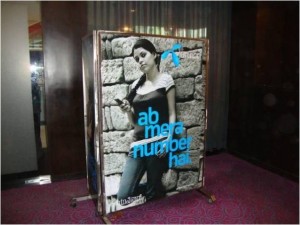 Uninor, the Indian Subsidiary of Telenor is witnessing promising trends in data growth and is now focused on growing data usage. Currently, nearly 16% of its subscribers are active data users, and it plans to continue offering data on the 2G platform as 3G data usage is limited in India.
Telenor India reported revenue of INR 9.3bn, up 8.7% QoQ, led by healthy 13.6% traffic growth on the back of 2.5 mn subscriber additions and a 4.8% MOU increase. MOU has grown 50% over the past 10 quarters, driven by a 27% price cut during the same period. Thus, the company's strategy has been to drive traffic and improve capacity utilization by undercutting (more…)
Posted by
Webmaster
on Feb 26, 2014 in
Uninor
|
Comments Off

on Telenor / Uninor India Positions as Low Cost Operator, Circlewise Operations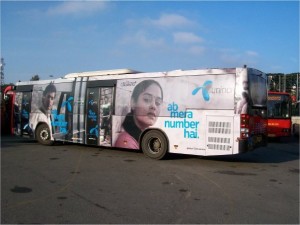 After the Supreme Court's Feb 2012 decision to quash all of company's licenses, Telenor bought back spectrum in six circles (AP, Bihar, Gujarat, Maharashtra, UP (E), and UP (W)), shutting down its commercial operations in seven others. Telenor's Indian Operations Uninor has taken a different strategy for 2G Voice operations in India positioning itself as a Low Cost Operator.
Instead of going for pan-circle network coverage to begin with, Telenor focuses on bringing its network quality at par with the leaders in the market in select clusters in a (more…)