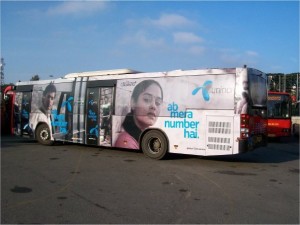 After the Supreme Court's Feb 2012 decision to quash all of company's licenses, Telenor bought back spectrum in six circles (AP, Bihar, Gujarat, Maharashtra, UP (E), and UP (W)), shutting down its commercial operations in seven others. Telenor's Indian Operations Uninor has taken a different strategy for 2G Voice operations in India positioning itself as a Low Cost Operator.
Instead of going for pan-circle network coverage to begin with, Telenor focuses on bringing its network quality at par with the leaders in the market in select clusters in a circle. It positions itself as a 'value' (low-cost) operator to customers in these clusters. Inferior circle-wide coverage does limit the effectiveness of the company's positioning to some customers; however, it does make Telenor a solid 'second SIM' alternative for most customers and perhaps even a good 'primary SIM' option for customers who do not travel much and make most of their outgoing calls from select locations within the cluster.
Telenor reported industry-leading qoq gross revenue growth for the second quarter in a row, growing gross revenues by 13% qoq in the Dec 2013 quarter. Even as this growth is off a relatively small base, we still find it commendable. The company's lowly 2.1% pan-India market share and 18 bps qoq pan-India RMS growth fails to capture the company's successful execution of a focused cluster-based strategy.
The broader point we intend to make here is that any new operator in the market has to find its positioning in the price-value continuum; price disruption alone is not a viable strategy.