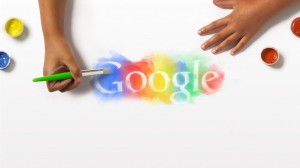 Speaking at the IIFL Investors Conference, Rajan Anandan, Managing Director, Google India said that Google's basic objective in India is to get a billion people on the Internet. With smartphone base in India increasing rapidly, this is achievable quickly, as India is a unique country. Within two years, a majority of Internet users would be accessing the net only through their mobile. The biggest challenge and the biggest opportunity are in creating a vernacular user interface.Google is working on this problem and it is expected to announce some breakthroughs in the Indian context on the Android platform in the next few weeks
Rajan sees widespread disruption to existing business models but enormous upsides in e-commerce ($100bn potential in 10 years). Out of the 213m Internet users, only 20m do online shopping, although 60m visit online sites to prospect. Rajan sees the 20m number rising 2.5x in four years, driving a 6x jump in e-tailing volumes to US$16bn (all this excluding travel, which is already substantial). Apparel sales will be the biggest gainer and will draw level with electronics, which is the current leader. Rajan sees overall e-commerce reaching at least one-third the current level of China, within 10 years.

The rapid growth of smartphones would help reach this figure easily. From around 20m smartphones by end-2011, India reached 70m phones by end-2013. Similarly, tablet users will exceed PC users by end-2014, which is another reason for accelerated Internet reach. Two-thirds of the users would access the Internet only through the mobile. In this India is unique.
Google also sees a challenge in developing the SMB (Small and Medium Business) opportunity. There are 47m SMBs in India with 25% of them having more than five employees. These SMBs are not net-savvy in publicising their businesses. Hence, they depend on aggregators. To get them to advertise meaningfully online (e.g. a real estate broker) is a challenge.