Posted by
Webmaster
on Feb 29, 2016 in
Technology
|
Comments Off

on Alipay / WeChat – Tenpay – Leaders in Chinese Online / Mobile Payments Market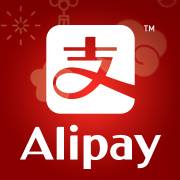 Online payment is the basic infrastructure of internet finance. In China, online payment is essential for the development of the e-commerce market, as consumers need to complete the entire purchase process through online third-party payment services.
Launched in 2004, Alipay is now the largest third-party payment service provider in China, taking a 47.6% market share in the third-party payment market of China in 3Q15, according to iResearch. In April 2015, Alipay disclosed monthly active users (MAU) at 270 mn, from 190 mn in Oct 2014, with an average of 45 mn daily transactions. We estimate that Alipay has around 500 mn annual active users.
Alipay has established partnerships with (more…)
Posted by
Webmaster
on Mar 21, 2013 in
Web 2.0
|
Comments Off

on Tencent Pushing TenPay Via Weixin(chat)
Tencent has continued to make progress with Weixin [its chat service which has 300 mn users] membership. By scanning the QR codes, users can become members of different merchants, and enjoy various discounts and benefits. Merchants can target customers with particular promotions and will be informed of the acceptance rate of such campaigns. Budget hotel chain Hanting added over 400,000 members on Weixin within a month. Users can enjoy additional benefits through booking rooms via Weixin.
Tenpay, China's second-largest online payment platform after Alipay, has integrated with Weixin to provide mobile payment services. Users can pay by shaking their smartphones or scanning the QR codes for certain merchants, which may help promote Weixin and Tenpay. In 2011, Tenpay had 190mn users and served 400,000+ merchants, with a total transaction value of Rmb450bn
Tencent's open platform has attracted 600,000+ developers, offering 300,000 third-party applications, such as games, tools, and lifestyle services. Cumulative daily active users reached 200mn. Over 90% of developers shared revenue on Tencent's open platform, with more than 10 of these sharing over Rmb10mn monthly revenue.