Posted by
Webmaster
on Dec 28, 2013 in
Idea Wi-Fi
|
Comments Off

on Is Wi-Fi Friend or Foe of Airtel / Vodafone / Idea ?
WiFi can do the heavy lifting on mobile data traffic. The way your Android devices are configured by default says more about this – all your App updates have to happen through Wi-Fi network, thus can be used as a service differentiation tool.
WiFi usage is gaining a lot more traction – as unlimited 3G data packages become rare for consumers and WiFi is often considered 'free'. Operators benefit from offloading traffic from macro networks. But not every telco can do this – fixed line connectivity is still critical, hence integrated telcos are relatively better positioned.
WiFi deployment has been widely considered as a cost avoidance / saving strategy, with little evidence of stand-alone revenue contribution so far. Gartner estimates that WiFi (more…)
Posted by
Webmaster
on Jul 31, 2013 in
EVDO Wireless Broadband
|
Comments Off

on Hotspot 2.0 – Threat of ubiquitous Wifi for Telcos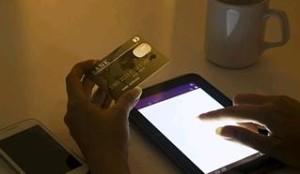 Research estimates that only 17-18% of wireless data is actually consumed while in transit. The majority of data is consumed at home, office or semi-stationary locales like restaurants, cafes, parks etc.
Smartphones and tablets are generally capable of accessing both networks – cellular and WiFi. With the proliferation of smartphones, the WiFi industry is developing a new network standard (Hotspot 2.0), which would alleviate much of the log-in and authentication (more…)