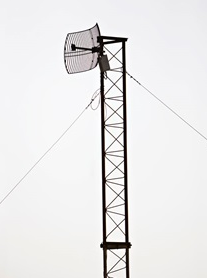 Reliance Communication's 850 Mhz spectrum can allow 4G LTE entrants to have 10MHz in the attractive 850 spectrum band, allowing them to have both capacity and coverage, which incumbents may find tough to replicate in a few markets However benefits for 4G entrants will be short term, unless they renew these radio waves as and when they are put to auction. Separately, if the pending RCOM-SSTL merger is approved, 4G new entrants can access an additional 5MHz of spectrum in 850 in eight additional markets, and this could be used for coverage.
RCOM is using the 850 spectrum band today for voice and data cards, and once the spectrum is deployed for 4G, the 4G entrants will need to compensate RCOM for the loss in CDMA revenues or facilitate the migration of existing RCOM CDMA subscribers to 4G by subsidising devices.
A large part of the spectrum is with both 4G entrants, and RCOM is not contiguous in nature, so regulatory help will be needed to harmonise spectrum. This may take time as such activities require the support and cooperation of other telcos.
RCOM will need to pay a one-time fee to get spectrum liberalised before it can trade spectrum. Spectrum trading would be allowed only for liberalized spectrum (acquired through auction or trading, or liberalized by paying market value) after a lock-in period of 2 years from the date of allotment.
The complexity of this aforesaid spectrum arrangement makes it expensive and time consuming and will leave little value in hand for 4G players to incentivise RCOM, in our view. Non-cash incentives could be easy, such as allowing RCOM to use the 4G network and allowing RCOM to sell 4G services. Such incentives may not help, as RCOM has been struggling with subscriber traction on one hand and on the other hand it needs to repay debt and reduce leverage