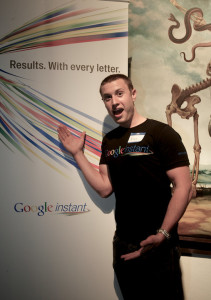 Close on the heels of Amazon's delivery drones PR, Google's Andy Rubin is reminding everyone that GOOG also has very broad ambitions. Rubin granted the New York Times access to previously non-public information regarding his next venture within Google. Rubin ran GOOG's Android group until March 2013. At the time, GOOG simply stated that he was going to do other thing within GOOG, but did not disclose his new focus until today. According to the New York Times article,
Over the last half-year, Google has quietly acquired seven technology companies in an effort to create a new generation of robots. Mr. Rubin said that there were both manufacturing and logistics markets that were not being served by today's robotic technologies, and that they were clear opportunities. At least for now, Google's robotics effort is not something aimed at consumers. Instead, the company's expected targets are in manufacturing — like electronics assembly, which is now largely manual — and competing with companies like Amazon in retailing, according to several people with specific knowledge of the project.
Google's robotics ambitions and Bezos's drone PR should be a reminder to investors that they are not only investing in the trend lines of the current financials, but in the future vision and broad ambitions of these companies. Both AMZN and GOOG clearly are going to invest in projects that may not bear fruit for 5-10 years, if at all. As far as sizing Andy Rubin's potential addressable market, it is near impossible to say how big such robotics businesses may become in the future. However, we don't believe that GOOG invests meaningfully in any business that it doesn't think can be profitable and generate at least $5bn in revenue in a reasonable time frame.
We applaud the "moonshot" mentality and culture at Google, given the company's track record with YouTube, Android, and other growing initiatives