Posted by
Webmaster
on Nov 25, 2015 in
Web 2.0
|
Comments Off

on Flipkart Vs Amazon Vs Snapdeal Performance in Festival 2015

We'd like to compare the eCommerce strategies of the Big 3 in India during the recent festival season.
Instead of a single Big Billion Day sale last year, Flipkart held this year's sales over 5 days between October 13-17. Flipkart sold products worth Rs. 20bn (c. $300mn) this year (vs 6bn sold last year), with a total of 8 mn units being sold, compared to 2.7million units being sold last year. The company saw 150mn visits over five days in comparison to 40mn traffic registered last year. Mobile remained the highest selling product registering $200mn worth mobile sales (vs $60mn sold last year) with 250 mobile phones sold every minute during the 5 day sale. Flipkart clocked 5million app downloads over the course of the sale.
Amazon held its Great Indian Festive Sale overlapping the Flipkart sales (over October 13-17). While Amazon did not share specific (more…)
Posted by
Webmaster
on Nov 14, 2015 in
SmartPhones Tablets
|
Comments Off

on Reliance Jio LYF SmartPhones Ready to Hit Market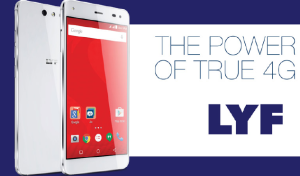 Greenfield 4G LTE Telecom Operator Reliance Jio Infocomm has been aggressively negotiating deals to create an affordable 4G LTE SmartPhone eco-system. As a 4G only operator Jio is pushing the improvement of 4G smartphone in India. Apart India's 2 biggest handset companies (by market share) Samsung and Micromax, Jio is also working closely with almost all handset companies to not only have their own branded phones but also ensure other companies come up with their own smartphones.
The company is looking for 4G phones to be priced between Rs 5,000-25,000. Jio would need a 5 band phone which works on 900, 2100 bands along with 800, (more…)
Posted by
Webmaster
on Nov 1, 2015 in
SmartPhones Tablets
|
Comments Off

on Mobile Advertising & Ad-Blocking War Intensifies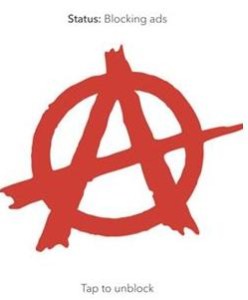 A 2015 Reuters Institute digital news report found significant consumer dissatisfaction with online advertising, expressed through the rapid take up of ad blockers and disquiet over the blurring lines between editorial and advertising. Reuters found that 47% of a US sample and 39% of a UK sample used ad-blocking technology, and the IAB has similarly found 34% of US adults use ad blockers.
Eyeo's popular desktop ad blocker has been on the market since 2006 and has gained as much as ~40% market enetration in the US. It reports >400m total downloads of its software. Ad blockers for desktop advertising do pose a threat to the digital marketing industry if advertisers shy away from marketing on websites knowing that a large portion of their ads won't be seen.
Ad Blocking on Mobile SmartPhones
Smaller screen sizes on mobile and poor battery life (more…)