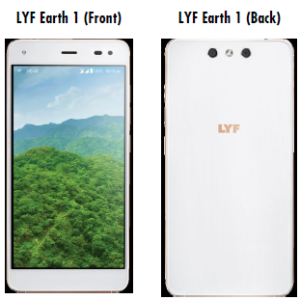 Reliance Jio has launched its LYF branded handsets through the Reliance Digital stores. We visited some of these stores to experience the phones and came back impressed. Key takeaways,
LYF handsets compare well with competition: and offer more quality features at lower prices. 4 models launched priced at ~Rs 6,500 (LYF Flame), ~Rs 15,000 (LYF Water 1/ Water 2) and ~Rs 24,000 (LYF Earth 1). We expect the models to be successful given high-end competitive features at lower price points. All four models offer : (1) seamless voice to video call switch facility, (2) multi-party video calling, (3) Wi-Fi calling support with uniform dialer.
Corning's Gorilla glass provides good aesthetic look and protects against scratches. Aluminium alloy body lining enhances the appeal. Other features specific to models: (1) Retina lock-in in LYF Water 2, (2) HD in all except LYF Flame. Few stores have service centers within their premises itself for LYF branded handsets ensuring a quick response time.
We were given to understand all four models are VoLTE /VoWiFi-enabled which makes calls within 2-3 seconds (vs. 8-9 seconds by non-VoLTE phones). We would test this premise on launch of commercial services. This will encourage adoption of RJio's services with low switching costs.