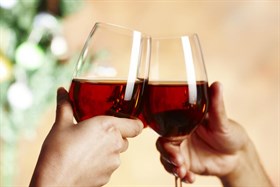 Time for some self pat as TRAI accepts most of our Out of the Box Recommendations on Net Neutrality in India and structuring their final Regulations based on the core points we have highlighted in our compilation which is available here [PDF].
TRAI Recommendations released just a while ago on Net neutrality is available here [13MB PDF File].
Everybody have opposed Differential Pricing of Data Tariffs, so we will not take credit for the same, but here are some of the Unique Points which were addressed only by DSLIndia's Telecom Analysts and acknowledged by the TRAI in its Regulations which are notified for Gazette Publication.
1. If you have read through TRAI Consultation Paper [CP], then it was mostly on Wireless Technologies and SmartPhones for data services. We enforced TRAI to think differently and scored a Big Goal where we Told the TRAI to extend the scope of the paper to include Wired Data Communications / Wire-line in its Regulatory Recommendations.. It is only because of our Recommendation TRAI came out Structuring Various Definitions mainly – 2 (c), 2 (f) and 2 (h) This is what we said in the last para of DSLIndia's response,
If the scope of the Consultation Paper can be revised at this stage, TRAI must make an effort to include the recommendations applicable to "Wired Data Communication" as well.
What the TRAI has defined in 2 (f) of its Regulations is as under,
"data services" means services offered or provided to a consumer using any equipment, technology or medium, including wireless and wireline technologies, to access or transmit data over the internet;


2. On Free Access, DSLIndia's Experts recommended the following unique points in Q.3 of our compilation,
…I'd request that the Government to introduce "Massive Multiple Free Data Center" policy where any recognized educational institution in India can host "Unlimited" content in these data centers for the benefit of student community…
TRAI's Recommendations in Para 11 acknowledges our idea which is as follows,
Suggestions on providing data from uso sponsored fund / as subsidy/as Direct Benefit Transfer/through National Optic Fiber Network/ through multiple data centers/ allowing differential pricing for rural/non-commercial/educational users etc…
3. In our Response to TRAI's CP Q.4 we said,
….TRAI must strictly define the scope of this Paper to cover any form of "Wireless Data Communication" when it releases the recommendations or whatever it deems fit to avoid and plug loopholes in the recommendations at all levels….
TRAI's Regulation in Para 12 says,
…It has also been opined that the scope of the consultation should be broadened to include internet usage at all levels….
4. Further we explained to the TRAI that differential pricing is not suitable for limited content in our response to Q.1 as follows,
…social experience is all about sharing. For example, if consumer "A" shares a video going viral on a Newspaper Website [i.e. content on a Non Facebook Network] and Consumers "B", "C"…"J" views the same, TSP will naturally bill all the 9 consumers and the irate consumers have no choice but to start complaining about the same since they'd be under the impression access to facebook is FREE….
TRAI in its Recommendations at Para 29 says,
Tariff for data services cannot vary on the basis of the website/application/platform/or type of content being accessed. For example, a : consumer cannot be charged differently based on whether she is browsing social media site A or B, or on whether she is watching streaming videos or shopping on the internet.
These are the direct points where TRAI has borrowed ideas directly from DSLIndia's Telecom Analysts recommendations. [Update: TRAI's Law Making doesn't let them acknowledge the same, nonethless we are happy that our recommendations met the light at the end of the tunnel :-)]
In the next Post we'll discuss at length where TRAI has differed from DSLIndia's Telecom Analysts recommendations on Net Neutrality in India which maybe a loophole for Telecom Service Providers to exploit the same, maybe immorally.