Posted by
Webmaster
on Feb 8, 2016 in
3G News / Data
|
Comments Off

on TRAI Regulation on Net Neutrality – Most of Our Recommendations Accepted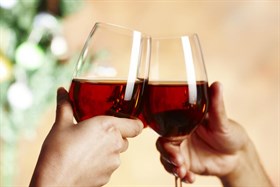 Time for some self pat as TRAI accepts most of our Out of the Box Recommendations on Net Neutrality in India and structuring their final Regulations based on the core points we have highlighted in our compilation which is available here [PDF].
TRAI Recommendations released just a while ago on Net neutrality is available here [13MB PDF File].
Everybody have opposed Differential Pricing of Data Tariffs, so we will not take credit for the same, but here are some of the Unique Points which were addressed only by DSLIndia's Telecom Analysts and acknowledged by the TRAI in its Regulations which are notified for Gazette Publication.
1. If you have read through (more…)
Posted by
Webmaster
on Mar 23, 2015 in
DSL / Cable Broadband
|
Comments Off

on Network Services: Exponential Data Boom for Tata Communications
Tata Communications' Network Services include dedicated point-to-point connectivity (IPL or NPL), IP-based internet connectivity and multi-location connectivity through Virtual Private Networks (VPN). The network service business derived significant benefits from exponential growth in internet traffic. However, due to significant fall in delivery price, the overall network business managed to report mere 12% CAGR over FY10-14. VPN business (less sensitive to pricing pressure) reaped the benefit of higher penetration of remote infrastructure management and cloud computing and (more…)
Posted by
Webmaster
on Feb 27, 2015 in
Technology
|
Comments Off

on What does Digital India entail, Who Benefits ?
Digital India is an umbrella initiative comprising of several programs which the government believes should help transform India into a connected economy. Many of these programs have been in existence for several years now but have not been able to make much headway. This is evident from that fact that of the Rs1.13tn (US$18bn) capital outlay for Digital India. That said, what's different now is that the isolated programs have now been brought on a common platform. This should help create both synergies and a greater sense of purpose. Moreover, under the Digital India flag, the Narendra Modi led BJP Government has articulated a clear vision for the digital future of the country. In our view, having the right vision, effective marketing strategy and (more…)