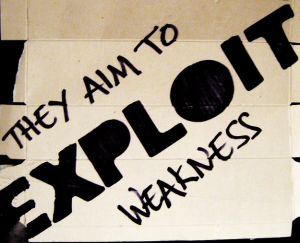 Though TRAI accepted / acknowledged most of our Regulations on NetNeutrality one of them is highly debatable and can create lot of controversy. In TRAI's Consultation Paper [CP] the fourth question posed was – Is there any other issue that needs to be considered. We at DSLIndia have been tracking the Indian Telecom Sector for over 15 years and we know the pulse of each of the service provider. Our goal is to Maximize revenue to the Government and bat for high quality consumer experience. In this backdrop, we went into Out of the Box Thinking Mode and it is we who brought this idea to light to the officials of the TRAI to keep the entire Telecom Network Neutral and made the following suggestion, [Source PDF]
Tomorrow, a greenfield telecom service provider will put an intelligent line of defense that Content / Apps are owned (copyright, licenses, etc) and hosted on his own network. This TSP will come and defend stating that his customer is accessing the content / app directly on his WAN (or extended local network or will coin a new network terminology) even before the data packets hit NIXI or other routing infrastructure of the Internet in broader terms and thus the recommendations of the TRAI in this consultation paper are not applicable to this operator. Do not allow TSPs to bundle selective Content / App with Network Access. Please plug such loopholes as well in your recommendations.
In this backdrop, TRAI started the Differential Pricing Regulation with a definition of,
"closed electronic communications network" means a communications network where data is neither received nor transmitted over the internet; in section 2(c) of the paper.


Further in section 3(2) TRAI regulations are as under,
No service provider shall enter into any arrangement, agreement or contract, by whatever name called, with any person, natural or legal, that has the effect of discriminatory tariffs for data services being offered or charged to the consumer on the basis of content:
Provided that this regulation shall not apply to tariffs for data services over closed electronic communications networks, unless such tariffs are offered or charged by the service provider for the purpose of evading the prohibition in this regulation.
We have clearly stated in our response that such Loopholes must be Plugged. At one end TRAI says No service provider can enter into an agreement[this essentially bars all Internet Based Apps which are open to Global Audience]. However, what happens if the service provider itself is the producer / owner of the content is a tricky issue to decide since TRAI wants to retain veto power as it clearly states in section 3(3) as under,
The decision of the Authority as to whether a service provider is in contravention of this regulation shall be final and binding.
Impact of TRAI NetNeutrality Regulations on Airtel Wynk and Reliance Jio Beats / Play / Mags
Wynk is an independent company of Bharti Airtel Group and thus Airtel as a service provider cannot enter into an agreement. It may have to make it a separate department of Airtel to continue to offer service. However, this will restrict Wynk to Airtel only network. However, if Airtel has entered into an agreement with HMV / T-Series etc [Music Rights Owners] then interpretation of this according to section 3(2) could be negative for Airtel.
Reliance Jio Infocomm bought several content properties of Network18 [FirstPost, MoneyControl, etc], CNBC-TV18 and all its Channels, ETV's Regional Content and Channels. Jio will offer them to its subscribers through Jio Beats and Play Apps. Jio may host the content on its own Network and consumer will not leave the Jio network to watch the same. At no point in time the Apps shall be made accessible over the Internet. However, if Jio offers / licenses the same content to other App Provider to stream over the Internet, then it can be easily proved that is is purposely evading the prohibition regulation and TRAI doors maybe knocked. Read Section 30 and Section 31 of the Paper.
We Wish TRAI had accepted this Regulation of ours putting an end to any loophole in the Net Neutrality ecosystem and would help the Internet grow exponentially. Well that will never happen because we operate in Oligarchy and we have also stated this on record 🙂