Posted by
Webmaster
on Nov 27, 2013 in
Airtel Mobile
,
Idea Cellular
,
Reliance Communications
|
Comments Off on Escalate Complaint against Airtel, Reliance, Vodafone, Idea by Dialing 1037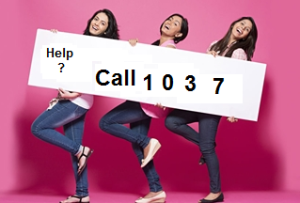 Despite best efforts from the Government to regulate the Telecommunication industry with prudent billing norms, Operators like Airtel, Reliance, Idea Cellular have resorted to malpractices with their very own customers such as unauthorized mobile balance deductions by activating Value Added Services the customer has not subscribed to. The TRAI and the DoT established Internet / Web Based Complaint Cells but didn't take off due to poor reach of broadband & the internet.
A High level committee looking into this problem just a while ago has told us that they have circulated a notification to all Unified Access Service license Providers [ Mobile Operators] like Airtel, Vodafone, Idea Cellular, Reliance Mobile Communications to establish 1037 Helpline for customers. This 1037 Helpline will be directly under the control of Department of Telecom, Ministry of Telecommunications and all operators have to make provision for the customers to dial this number and let him lodge his complaint.
When and How to use 1037 Mobile / Telecom Complaints Helpline ?
A Consumer is first requested to report his grievance to his respective service provider. Then if he is not satisfied with the resolution he has to appeal with the Appellate / Nodal Authority of the Service Provider. Even if they fail to resolve the complaint only then he / she can knock the doors of DoT using 1037. Previous complaint Reference numbers provided by Mobile Operator are essential to lodge a complaint with 1037 Helpline.
Kindly note that the Service will take sometime to be effective and we'll update on the same as soon as it goes live. Until then you can happily Lodge your Complaints using the Web Portal.