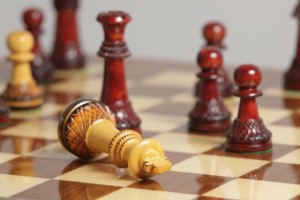 Data clearly suggests that top 30% customers account for ~70% of revenues in the India Wireless Industry. In this backdrop we plan to analyze new entrant Reliance Jio Infocomm's positioning and onslaught on Airtel, Vodafone and Idea to gain high end Wireless Customers as well as snatch away Data customers from Reliance Communications' NetConnect and Tata DoCoMo Photon Mobile Broadband Consumers.
4G LTE Handset The SmartPhone handset changing cycle is less than 24 months for high end customers. Customer should shift handset (to LTE) is not a significant hurdle as long as the handsets are at the right price point.
Increased Mobile Data Usage Data suggests that there is significant increase in Mobile data usage in the last 9 months, and half of them have actually upgraded their data plans in this period. If priced appropriately, this should be a cakewalk for the Ambani team.
Reliable Mobile Broadband Connection Good quality video delivery is critical for forming perceptions about network quality. Nearly 50% of consumers face some issues in data connectivity and quality—most commonly while trying to watch videos (and less frequently while using lower bandwidth apps such as messaging). In fact, 80% believe that watching videos is important for their mobile usage experience—and only 40% of them have a seamless video watching experience. There is significant room for Reliance Jio to position themselves on the promise of better data network quality. Reading from other Experts, we corroborate the fact that Mobile / Wireless Data Network Stabilization is a Major Hurdle for any operator in India.
FTTH Broadband / Wi-Fi Network RJio is betting big on the FTTH market and is justified by the 100,000 Km Intra-City Fiber rolled out and growing by the day. The company also plans to offer Television Content thus bringing in true IPTV Experience. RJio is also expected to come out with Wi-Fi hotspot solutions for a ready market to tap into. Monetisation of such Wi-Fi connections, however, needs to be thought through carefully
Jio Handsets / Retail Outlets We expect Jio-branded handsets and devices in the coming months ahead of launch of 4G services. From our discussions, we understand that Jio plans to start with 1,000 own 'Jio Centres' (exclusive retail stores) which when combined with Reliance Retail's Digital Express stores (group company) makes Jio on par with leading operators. This appears to be in addition to Franchisees / Distributors chain but the answer was not totally clear.