Posted by
Webmaster
on Jul 19, 2014 in
Mobile Apps
|
Comments Off on NetEase & China Telecom's YiChat Mobile App Reaches 100 Mn Users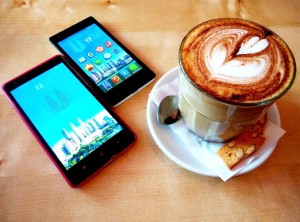 NetEase announced that the total users of its instant messaging app, YiChat, had reached 100 million. Co-developed by NetEase and China Telecom, YiChat was launched in Aug 2013. It took the app 11 months to surpass the 100m user milestone (Wechat took approximately 14 months to reach 100m).
Some interesting Statistics of YiChat Mobile Messaging Platform are as follows,
The majority of YiChat users are young people (~74% of the total are under 35 years old).
The platform claims a large white-collar user base (~70% of YiChat users have monthly disposable income over RMB 5,000).
NetEase recently announced that the total number of downloads of its licensed mobile game – Ninja Must Die 2 has reached 8 Million. 2 Million Downloads cam from YiChat Platform.
Geographically, Guangzhou ranks #1 in terms of user numbers, followed by Beijing, Shenzhen and Shanghai
YiChat recently released a new version for both the iOS and Android platforms. Ask is an exclusive feature of YiChat as compared to other IM apps which allows users to post questions anonymously on a public bulletin board (all users can see the posted questions). The new version has upgraded the feature by classifying questions into different categories such as dating, professional Q&A and tourism. It has also introduced a local Tab which offers users easy access to the questions from other local users.