Posted by
Webmaster
on Jul 19, 2014 in
Reliance Jio Infocomm
|
Comments Off on Reliance Jio Infocomm to build 4G WiFi services across Hyderabad & Telangana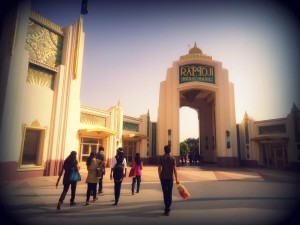 Reliance Jio Infocomm's ambitious Telecom venture got a shot in the arm today as the company has completed rolling out 500 Km of optic fibre cable in Hyderabad alone and remaining 1,200 Km will be done soon. Reliance Jio will be the biggest competitor for Beam Telecom Which has one of the best FTTH Broadband Service in Hyderabad.
Reliance Jio has earmarked a massive Rs 4,100 Crore [$ 700 Mn] investment to build 4G WiFi services across Telangana which includes the City of Hyderabad, six other municipal corporations and 37 municipalities across the state in the first phase and expects to cover the rest of the region in two more phases.
Reliance Jio is planning to provide free WiFi services in the city for the first six months after rolling out the services.
In certain sections of the media it has been reported that Reliance Communications is building the W-Fi network which is Totally Wrong as we have received confirmation from the PRO of Reliance Communications which stated as below,
Please note that this has been inadvertently and erroneously done by the said news houses, and the same story should have been attributed as a move by Reliance Jio Infocomm. I am sending this mail out to ensure there is no misunderstanding and / or confusion on this front.

Thanks and regards,
Rajeev