Posted by
Webmaster
on Mar 3, 2014 in
4G LTE Broadband
|
Comments Off

on Which SmartPhones are 4G LTE Compatible to Airtel / Reliance Jio ?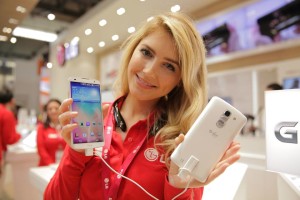 Mukesh Ambani of Reliance Jio Infocomm is best known to create hype over his unborn ventures so that it becomes a self marketing tool. Even though Airtel has successfully launched 4G LTE Services, we have had very few inquiries regrading Airtel 4G and dozens of e-mails from our readers asking us to list out all the 4G LTE compatible handsets with Reliance Jio Infocomm.
How to Choose a 4G LTE Compatible Phone ?
One should be careful to see which 4G LTE compatible phones will actually work in India ? Follow these steps.
1. Identify the SmartPhone Handset or Model.
2. Then goto to the section which (more…)
Posted by
Webmaster
on Mar 16, 2013 in
SmartPhones Tablets
|
Comments Off

on Why we Like Smasung Galaxy Note 8 over iPad ?
Samsung has unveiled Galaxy Note 8.0, an 8-inch tablet equipped with an S Pen, to compete with Apple's iPad mini. The tablet has a screen resolution of 1280 x 800 and a pixel density of 189 ppi. It is based on Samsung Exynos 4 Quad with quad-core ARM Cortex-A9 CPU (1.6 GHz), 2 GB RAM, with 16 / 32 GB of internal storage. It is equipped with a 5.0MP rear camera and 1.3MP front-facing camera. (more…)