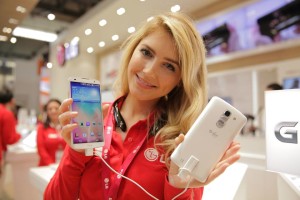 Mukesh Ambani of Reliance Jio Infocomm is best known to create hype over his unborn ventures so that it becomes a self marketing tool. Even though Airtel has successfully launched 4G LTE Services, we have had very few inquiries regrading Airtel 4G and dozens of e-mails from our readers asking us to list out all the 4G LTE compatible handsets with Reliance Jio Infocomm.
How to Choose a 4G LTE Compatible Phone ?
One should be careful to see which 4G LTE compatible phones will actually work in India ? Follow these steps.
1. Identify the SmartPhone Handset or Model.
2. Then goto to the section which describes and talks about Network / Connectivity. Look under which all Operating Frequencies 4G / LTE Services are compatible with the handset ?
3. For 4G LTE Compatible Handset, here is the Reference Telecom Operators' Operating Frequencies. 4G TD-LTE in 2300Mhz Band AND it could also be in 1800MHz Band (FDD-LTE) None have started yet, but we will update As soon as they do. This method of identification will also help if you are sourcing your handset from abroad.


SmartPhones Launched Globally Which are 4G LTE Compatible
Apple iPhone 5s, Apple iPhone 5c, Samsung N7108, Sony M35T, HTC 8088, ZTE U9815, Coolpad 8736, Huawei G716, Hicense X6T, K Touch Touch, Acer Liquid S2, HTC HTC One, Huawei Ascend G740, Huawei Ascend G526, LG Nexus 5, LG G2, LG Optimus F5, Nokia Lumia 1520, Nokia Lumia 1020, Nokia Lumia 625, Nokia Lumia 925, Samsung Galaxy Note, Samsung Galaxy Ace, Samsung Galaxy Mega, Samsung Galaxy Express, Sony Xperia Z1, Sony Xperia SP, Sony Xperia ZR
HTC HTC First, LG Optimus F7, LG G Flex and Motorola Moto X.