Posted by
Webmaster
on Jun 10, 2015 in
Airtel Mobile
|
Comments Off

on Airtel Unveils – "Win Customers for Life" Strategy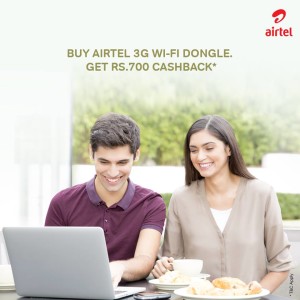 At Analysts Conference, Bharti Airtel Management shared Color on its new Strategy – Win Customers for Life. This is developed on its underlying five-pronged strategy: 1) better go-to-market excellence; 2) voice pricing – no need to undercut; 3) data pricing in such a way that data ARPU grows; 4) focus on data and digital services (m-commerce); and 5) war on waste, i.e manage costs better. Subscriber growth has accelerated in the past one year, which is ahead of competition vs. previous years. However, ARPU increase will be led by subs taking 3G and 4G.
Airtel believes networks will be a key differentiator, especially on data. The (more…)
Posted by
Webmaster
on Feb 20, 2014 in
Airtel 3G
|
Comments Off

on Why Airtel Acquired Loop Mobile in Mumbai ? 3G in 900MHz
Airtel has announced acquisition of Loop Mobile, an incumbent in Mumbai circle, for Rs7bn. Airtel will pay Rs3bn and acquire Rs4bn of Loop's debt.
Loop Mobile is one of the 2 incumbent operators in Mumbai (Vodafone is the other) with ~3m subscribers, ~Rs150 ARPU and 5.5% revenue market (more…)