Posted by
Webmaster
on Jul 21, 2016 in
Idea 3G
|
Comments Off

on Why Airtel / Idea Cut Mobile Data Rates on 3G/4G Packs ?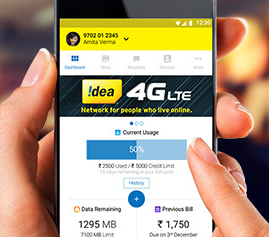 Airtel and Idea recently announced price cuts / Increased Benefits on Pre-Paid 3G / 4G Mobile Data Packs. They have announced steep price cuts on entry-level and high-volume data packs. We expect Vodafone to follow suit soon. Effective cuts come essentially in the form of higher data allowance on smaller packs at one end and higher volume packs at the other end. Effective data realization (per MB) cuts range from 20% to 40% on different packs.
Idea and Airtel have a very Smart Analytics team which suggest the dynamics of pricing in the Indian Wireless market. Both the companies have not touched packs with monthly allowance between 300 MB and 1.5 GB which are the (more…)
Posted by
Webmaster
on Jun 10, 2015 in
Airtel Mobile
|
Comments Off

on Airtel Unveils – "Win Customers for Life" Strategy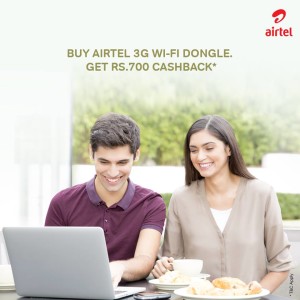 At Analysts Conference, Bharti Airtel Management shared Color on its new Strategy – Win Customers for Life. This is developed on its underlying five-pronged strategy: 1) better go-to-market excellence; 2) voice pricing – no need to undercut; 3) data pricing in such a way that data ARPU grows; 4) focus on data and digital services (m-commerce); and 5) war on waste, i.e manage costs better. Subscriber growth has accelerated in the past one year, which is ahead of competition vs. previous years. However, ARPU increase will be led by subs taking 3G and 4G.
Airtel believes networks will be a key differentiator, especially on data. The (more…)
Posted by
Webmaster
on Jun 28, 2013 in
2G GSM / CDMA
|
Comments Off

on 2G Data Tariff Cut, A Gimmick by Airtel, Vodafone and Tata DoCoMo + Data Potential
In recent days, Airtel, IDEA, Vodafone and Tata DoCoMo, have cut their "pay-as-you-go" data tariffs by 80-90%. The headlines look catchy, but it applies to only certain plans or when the customer exceeds the existing allowances. Yet again, everyone is following each other, which again shows that trying to differentiate in India is difficult.
For 2G data, Airtel's data pricing is down to 1p/10 KB, while peers have reduced the price to 2p/ 10 KB from 1-2p per KB – this amounts to 80-90% reduction on the "pay-as-you-go" tariffs. In most of the cases, 2G data price cuts have been done in circles where these telcos didn't win 3G licenses.
The current data bundles are priced at around 20p/MB or US0.4c/MB, which is cheaper than these 'pay-as-you-go' plans. But the 'pay-asyou- go' plans could act as a hook to attract new customers (given its convenience) and can also help with churn reduction. Moreover, data penetration rates are currently sub-10% and data revenue contribution is 7-9%. So at this stage, we don't think these price cuts alone will have a (more…)