Posted by
Webmaster
on Oct 28, 2013 in
Technology
|
Comments Off

on Badiu's Mobile Monetization Strategy Begins to Pay Off – Challenges Remain

Chinese Internet Giant, Baidu is ramping up mobile monetization through mobile paid search, contextual ads, and mobile VAS (mostly games).
Baidu Mobile traffic + landing page optimization drive ads adoptions
Baidu's mobile search volumes account for ~1/3 of Baidu's organic search traffic, or 500 mn mobile search queries per day. Increasing mobile traffic would incentivize Baidu's search customers to allocate more of their ads budgets to mobile vs. PC.
However, a key challenge for PC-based websites is to display web content on mobile devices, with the lack of mobile landing pages resulting in a suboptimal user experience, fewer mobile browsing activities, and fewer page views. Thus, online advertisers have (more…)
Posted by
Webmaster
on Aug 28, 2013 in
Web 2.0
|
Comments Off

on Qihoo 360 Mobile and Search Grows Faster – Google Out of Race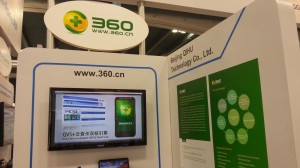 Qihoo continues to grow its search market share in China and strengthens the industry #2 position with 16-17% search query share by July 2013. We believe Qihoo's target of 20% search traffic market share by 2013 is on track. Qihoo's market share of China's online search market by page views (PV) increased to 16.3% in July 2013 from 10.4% in Dec 2012, according to CNZZ. Qihoo continues to grab page view market share from Baidu, whose share declined from 71.7% in Dec 2012 to 67.7% in July 2013. Qihoo is also building an Intelligent Search Monetization System.
Qihoo believes market share and user experience improvement is more important than monetization in the near term. Management believes Qihoo can change the competition landscape (more…)