Posted by
Webmaster
on May 27, 2016 in
Web 2.0
|
Comments Off

on Local eCommerce – Lessons for JustDial / Entrepreneurs from Baidu Local Express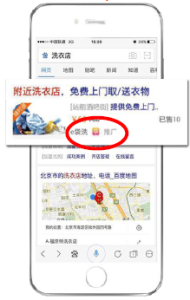 Chinese Internet Giant, Baidu has had Keyword based bidding on the lines of Google AdWords for sometime codenamed as Phoenix which Local service platforms still find the bidding system complicated. In October 2015, Baidu launched Local Express, a new simpler marketing platform for local merchants. Its key advantages include:
Ease of use of the marketing interface, without the hassles of choosing keyword price.
Geo-targeting to customers within 5-30 km from merchants, making the marketing campaign more effective
One-stop ad placement displaying across three key traffic platforms on Baidu: Baidu Mobile, Baidu Map, and Nuomi apps. In the past, Baidu search and Baidu Nuomi had separate marketing and services channels
Infrastructure support. Merchants can rely on Baidu Nuomi's landing page support, and do need to set up their own website.
Local Express currently targets eight local service sectors, including (1) cosmetics, nail polishing, manicure, and pedicure, (2) gym and yoga, (3) talent training, (4) electronics repair, (5) auto services, (6) photography, (7) moving and housekeeping services, and (8) plumbing services. These are also existing categories on Nuomi's platform. We note that restaurants, KTV, and tourism, are not (more…)