Posted by
Webmaster
on Oct 26, 2015 in
Reliance Jio Infocomm
|
Comments Off

on What is the Business Case for Reliance Jio to bundle Cable TV ?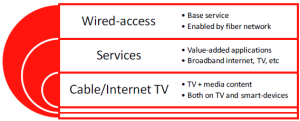 The aim of Reliance Jio is to provide not just broadband but other value-added services like cable TV via this highspeed, high-capacity channel. Leverages the massive infrastructure built for the telecom business. Jio has already laid out 250,000 kms of optical fibre across the country to provide high-speed broadband access. However, broadband can only use a small fraction of this capacity. Bandwidth-heavy multi-stream multimedia content is the best way to utilize the available capacity of this resource, which is a sunk cost.
Today the ARPUs for high-speed wired broadband being (more…)
Posted by
Webmaster
on Oct 26, 2015 in
Reliance Jio Infocomm
|
Comments Off

on Reliance Jio Enters Beta Testing – Jio Money Launched

Reliance Jio Infocomm mentioned that network rollout has been substantially completed across India. It has employed a large number of testers across the country. The beta program is to be ramped up in the next few weeks. Jio will be a pure 4G-LTE player with day-1 capacity to support 200mn subscribers; 85% coverage likely vs mandatory 80%.
Jio has demonstrated pan-India Lawful Intercept and Monitoring (LIM) facilities for LTE data and voice video & messaging, plus ILD services, to the Department of Telecommunications (DoT). It has completed the acceptance testing of its network in all circles with (more…)
Posted by
Webmaster
on Oct 21, 2015 in
DSL / Cable Broadband
|
Comments Off

on Why India may bypass G.fast and Vplus broadband in Favor of FTTH ?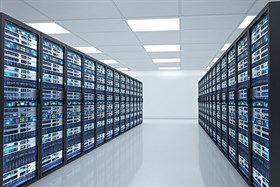 G.fast and Vplus (also known as 35MHz technology and super-vectoring) are two new technologies that will allow incumbent operators to deliver ultrafast 200Mbps+ broadband speeds using existing copper lines. Both technologies use existing fibre to the cabinet networks but enable the utilisation of a wider frequency band down the copper line from the cabinet to the home to achieve greater capacity and faster speeds. FTTH could be the best infrastructure for long-term future demands, but G.fast and Vplus could enable the postponement of FTTH spend for a decade or more where there are substantial number of DSL Subscribers on Copper Telecom Network.
Need for High DSL Broadband Speed (more…)