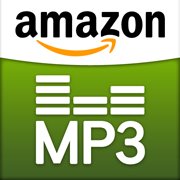 Amazon announced Amazon Music Unlimited, an on-demand streaming music service with a library of "tens of millions of songs." The service costs $7.99/month (or $79/year) for Prime members and $9.99/month for non-Prime members. The company is also launching an "Echo plan" for $3.99/month, with music available on a single Echo device. This compares to $10/month for competitor plans, including Spotify and Apple Music. We note that this is separate from Amazon's existing Prime Music offering, an ad-free streaming service which is included in a Prime membership, but includes only 2mn songs. Amazon's new offering adds to the already intense competition in the streaming music space.
Amazon Music Unlimited will be appealing to current Prime subscribers as the offering is comparable to other streaming options, but at a lower price point. Amazon claims "millions of Prime members" are already using the included Prime Music offering each month. The Echo plan builds on Amazon's recent release of a new Echo Dot product and increased TV ad spend to promote its Alexa-enabled devices. However, music streaming services have yet to prove they can be profitable, and given Amazon's lower-priced subscription plans, the Music Unlimited offering may be a drag to earnings.
Amazon's new service is another competitor for Pandora as it enters a crowded on-demand subscription music market in early FY17. With Apple Music reportedly at 17mn subscribers, Spotify at 40mn, and other services like Amazon and iHeartRadio launching, Pandora will face a highly competitive market with minimal content differentiation between services. Pandora will need to acquire new users that may be on other services rather than growing with a new market as it did in its free listening model. Pandora has a 100mn quarterly listener base to potentially convert to subscribers, but faces an uphill battle versus other services that have captured early adopters, in our view.