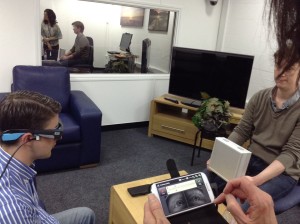 Google launched new products overnight, notably two flagship smartphones under new brand Pixel, a mobile VR called Daydream View, and a voice controlled smart speaker Google Home (although the product was introduced back in May, and details weren't available till now). Keys to note: We remain conservative on "Pixel" actual sell-through; the phone seems to be aimed at competing with iPhone (same price as iPhone7), but the iPhone was launched a month earlier.
We note that Google is abandoning "Nexus" brand and no longer co-branding with OEMs; the value-add for OEMs further decreases (HTC is the OEM for "Pixel"). The launch of Google's mobile VR could accelerate the trend of supporting mobile VR to be a standard across handsets, hence stimulating components upgrade, especially for chipset and display. An emphasis on Google Assistant – both Pixel and Google Home (the smart speaker for home) come with voice control, which could become the next trend. We reiterate our OW on MediaTek on potential chipset upgrade trend thanks to mobile VR; we retain our UW on HTC on less value-add as Google's OEM partner
and smartphone business not seeing imminent turnaround.
New mobile VR headset, Daydream View, could promote the trend of supporting mobile VR as a standard across handsets, hence stimulating component upgrade: The product is priced at US$79 and comes with a controller; We believe the competitive pricing might pressure other VR devices at large premium, i.e., HTC Vive, Oculus etc. at US$599+, despite user experience possibly not being as good as with PC VR. Google is also launching the VR version of Google Play, which will launch VR-specific versions of content. Pixel phone is the first smartphone to support Daydream. With Google standardizing platform and introducing hardware, we believe it will save handset OEMs the effort of developing mobile VR and instead focus on pushing handsets that can support mobile VR, which could eventually become a standard. This could accelerate the component upgrade, especially for chipset and display.