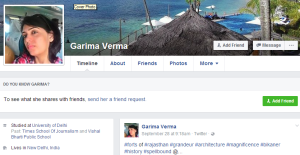 Technologies and applications first developed for the consumer Internet space have had an important impact on enterprise environments, and consumer Internet companies, such as Google and Amazon, have benefited from their enterprise efforts in areas like productivity apps and cloud services. Leveraging its strengths in app development, messaging, and social networking, Facebook is expected to launch its Facebook at Work solution for general availability as early as next month.
Slack the network for working professionals has experienced impressive growth in a short period of time. In just two years, DAUs have grown to over 3mn and paid seats (users) are (likely by now) greater than 1mn. And, roughly 80% of the Fortune 100 companies now use Slack in some capacity. Even more impressive is engagement, with average daily time spent of ~140 minutes exceeding significantly the 20-40 minutes spent on the leading consumer social media apps.
Slack and similar work apps (e.g., Atlassian's HipChat, Campfire, Kato, etc.) monetize via per seat fees (e.g., $1-8/mo) as well as fees from operating an app store, and Facebook at Work should be similar, using a per seat fee, an enterprise app store and/or B2B advertising as potential revenue opportunities. While there are existing players in this market and Slack has a head start, Facebook's scale and resources, as well as its expertise in areas such as app development, chat/messaging, information distribution and social networking give it a good chance of making this effort work.
Will Microsoft owned Yammer & LinkedIn leverage the power and give a new experience for Professionals ?