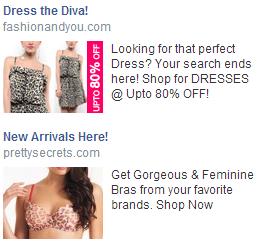 Google the Search giant was the first company to meaningfully monetize the Advertising model across the spectrum of the Web from Large to the Smallest Publishing Networks. As other forms of web have emerged like Mobile Apps, Facebook, Twitter, etc the Ad Dollars are increasingly shifting to places where there is consumer engagement model.
In the latest quarterly results of Google, the number of aggregate paid clicks, or the total number of times a user clicks on an ad, increased 26% on a yoy basis in 1Q14. This compares with 31% yoy growth in 4Q13 and 20% yoy growth in the year ago period. On a sequential basis, paid clicks declined 1% which is below an average increase of 5% qoq over the prior three March quarters. CPCs declined 9% yoy during the period and were flat qoq (FX had a minimal impact on CPC growth). As management has stated previously, CPCs (and overall click trends for that matter) are affected by five core factors: FX, three mix effects (mobile vs. tablet vs. desktop, emerging markets vs. developed, Google.com vs. network), and ad format changes.
In addition, management reiterated comments from prior earnings calls regarding advertising policy changes impacting monetization metrics. On prior calls, management specifically referred to changes made in 4Q12 which lowered paid click growth, improved CPC growth, and lowered network revenues. While these changes saw their anniversary during 4Q13 and management did not refer to them specifically on the call, policy changes in general were again highlighted as having impact on monetization metrics. Importantly, beginning in Q2, the company will begin to disclose paid clicks and CPC growth by property, specifically for both Google Sites and Network business. It remains to be seen whether or not historicals will be provided for this new disclosure.
Mobile Ad Business Google continues to see strong growth in mobile queries and, longer-term, expects to monetize mobile better than desktop search. The company expects the drivers of the convergence for pricing between mobile and desktop to be a combination of several factors, but specifically cited the following: i) payment enablement for mobile users that reduces transactional friction, ii) simplicity in search navigation (i.e. not having to open multiple pages/apps to locate information), iii) convincing advertisers that mobile is a profitable form of reach, and iv) encouraging mobile ad development. The company is seeing progress in these initiatives but did not put a timeframe on when the company expects to see results.
The market appears willing to wait for mobile CPC convergence to occur.