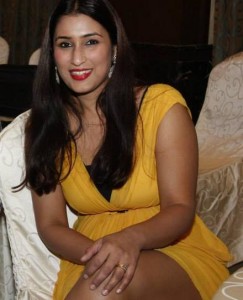 We previously discussed on How Internet Advertising has Disrupted Traditional Marketing channels such as Paper / TV / Radio. Today, we'll highlight the impact of Digital A&M on Agencies and other industries.
Impact on Media Owners
The move to online significantly lowers the barriers of entry for new potential competitors. Clearly, the most famous examples involve exciting tech-based start-ups — the Google's, Facebook's, Netflix's of this world. We would also argue that the move by selected larger media conglomerates to own media channels in international markets (e.g. Discovery with Eurosport/SBS) is also perhaps a symptom of the same trend.
This is not a challenge for 100% ad funded media companies, but it is for those media companies that enjoy a dual stream of monetization in an analogue world, (e.g. print newspapers/magazines). For example, a regional newspaper may be able to defend a regional classified model online – this has been done successfully in Europe – but may struggle to fully replicate the cover price-related revenues that also accompanied straight advertising sales.
Costs – Traditional media companies tend to have a significant fixed cost base associated with transmission/ distribution and 'variablising' this is a key challenge.
Assessing the Impact on Agencies & Ad Tech
For agencies, the emergence of digital actually breathes new life into what was becoming a commoditized, lower growth, lower return business. The short-term impact, therefore, will be better growth and better returns. The longer-term risk, however, is that it alters the risk profile of the agency model. Not only does it introduce trading risk as the companies move from pure agency- to a principal based model, but it also (re-)introduces conflicts of interest, all of which could be a concern over time. There is also a drag in the short-term because aggressive takeup of digital services could cannibalize the core service offering.

The move to online digital ad buying has significantly disrupted the original ad buying model, pushing apart what used to be quite a close-knit – advertisers, agencies and media owners. This started with Google search, which introduced significant automation into the process and brought superior value vs. display advertising. This automation later came to display, helping to improve relevance/ targeting. Current programmatic tools and specifically real-time-bidding ("RTB") solutions have enabled advertisers to automate the ad buying and placement process in real-time and have benefitted media owners by broadening demand and realizing operational efficiencies.
Impact on Software Companies
On the software side, marketers are demanding a set of tools to help build and manage advertising campaigns, optimize their spending and have a view into prospective or current customer behavior in order to optimize their digital marketing experience. With a data-orientation to digital marketing, there is a move happening where marketing is becoming more of a science (although there will always be an "art" element to it). Technology tools fall into various categories such as lead management, multi-channel campaign management, community/ social engagement, analytic tools and even reach into areas such as content management and e-commerce.
The move to digital marketing as a primary marketing strategy has implications on the broader IT spending landscape as well. IT vendors have typically sold into the IT department, although increasingly, with lines of business having greater control over funding of IT initiatives, more of the decision making is happening outside the IT department. This put the onus on IT vendors to build relationships with a different buyer and have a vertical market expertise that these lines of business value more highly. With marketing becoming more dependent on technology, there is an opportunity for IT vendors to sell into this line of business. As a result, we expect the benefit to IT spend will be disproportionate toward the select few vendors that are able to orient their
solutions towards the marketing buyer.