Posted by
Webmaster
on Jun 21, 2017 in
3G News / Data
|
0 comments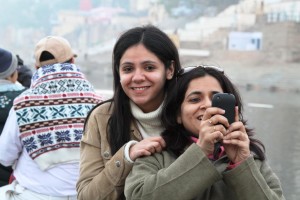 The disruptor will always come with breakthrough innovation. In the Indian Telecom industry which is now 23 years old [since private operators were allowed to operate] Reliance Jio Infocomm introduced a new concept of electronic consumer verification known as eKYC authenticating the consumer with the world's largest Biometric database. Idea Cellular's eKYC Automation process has reduced Sales, Marketing and Admin cost by a whopping 21%. Earlier telcos wanted to staff more people in the subscriber form collection and verification process in attempt to drive faster subscriber activation yet despite this subscriber activation time ranged anytime between 4 hours to 2 days. Additionally the EKYC process allows telcos to have better control on subscriber quality and align trade incentives accordingly. We expect this to (more…)
Posted by
Webmaster
on Dec 16, 2013 in
3G News / Data
|
Comments Off

on Affordable & Enough 2G /3G /4G Spectrum Auction in 2014 for Voice & Data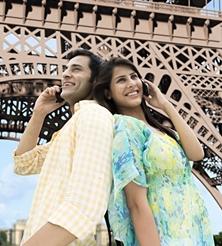 The Department of Telecom (DoT) has released Notice Inviting Applications (NIA) for spectrum auctions in the 900MHz & 1800MHz bands to be conducted in January 2014. Analysis of the NIA reveals that the quantum of spectrum to be auctioned in the 1800MHz band is much higher than market expectations. Additionally, in most circles, large tracts of liberalized contiguous spectrum are available in the 1800MHz band, implying that operators will have greater choice for building their data arsenal in addition to 2G Voice Services.
1,800 MHz spectrum will be auctioned in all 22 circles. The quantum of spectrum varies from as low as 2.4 MHz (paired) in UP (West) to as high as 30.2 MHz in the Tamil Nadu (including Chennai) circle. 1,800 spectrum being put up for auction includes the current 1,800 spectrum holdings of (more…)
Posted by
Webmaster
on Jun 21, 2013 in
Telecom Regulatory
|
Comments Off

on Lack of M&A Telecom Policy will hurt new entrants and benefit incumbents
In an attempt to capture the possible Revenue Market Share gains, we perform a circle-wise analysis to capture the possible gains for the company. We expect incumbents RMS to improve in established circles.
We highlight that we have relied on incremental market share as a key criteria to determine the steady revenue market share for all circles. Separately, we assume that new GSM entrants will continue to lose market share given their stretched balance sheets and inability to benefit from any meaningful Mergers & Acquisitions (we don't expect any near-term clarity on M&A policy and this will prevent new entrants being disruptive/gaining scale).
In addition, we expect the (more…)