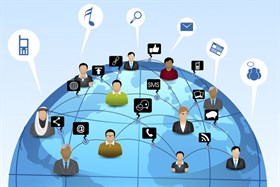 We were the Strongest Advocates of 100% Neutral Internet in India. We recommended the TRAI specifically not to leave any loopholes and had clearly written in our recommendations about the potential loophole of Intranets / Closed Electronic Communications Network, yet the TRAI has kept the door wide open for exploitation with veto power in its hands.
How Reliance Jio / Airtel / Other Telcos will Exploit the Loophole ?
The regulator clearly suggested in its recent tariff order that rules prohibiting differential pricing for data will not be applicable to Closed Electronic Communication Networks (CECN) or in other words, the intranet platforms of telcos. Hence telcos may attempt to monetize such an opportunity/regulatory exemption. That said, telcos will find it difficult to have differential pricing for data on their intranet offerings. However Teclos could cherry-pick data/content and charge carriage fees from content providers/ecommerce players for providing them access on their intranet platforms. This would allow telcos subsidize subscriber data charges and offer data services at much lower tariffs, or may be free in some instances.
Reliance Jio which has wide Content Properties under its control – FirstPost.Com, MoneyControl.Com, CNN-IBN, IBN7, CNBC-TV18 and Lokmat, and an entire clutch of ETV Channels will definitely host them on the Intranet for Jio 4G LTE Consumers as Jio Play / Jio Mags / Jio Beats.


The Going is Not Easy Though The key purpose of content / ecommerce companies leveraging telcos' intranet platforms is to ensure they are at the forefront of the minds of subscribers of the respective telco. The fact that data on an intranet has no connectivity with the public internet will limit the amount of data that can be put there. We see potential physical limitations, even with significant investment in data centers. Hence social network sites may push daily updates; ecommerce sites may push their deals for the day and look for better conversion rates. Movie-based content may have to be provided free by the telcos to bring footfall to the intranet platform.
Enhancing Customer Value Proposition – New Business Model
At present subscribers pay for data usage and if they intend to buy some additional content such as movies (other than those available free on internet,) they have to pay additional charges. Reliance Jio may attempt to tweak the traditional model by providing more value to subscribers via aggregating movie and other entertainment / infotainment content on the intranet platform. So 4G entrants may offer all such intranet based content virtually free to subscribers in addition to their basic data plan. Such a model may be positioned to enhance value for subscribers and may allow 4G entrants with quick market share gains. Furthermore, multiple OTT (Over the Top Players) have entered the Indian market, some of whom are purely focused on movies. Hence differentiating content will not be an easy task and no extended content will link to the Internet from Intranet (CECN) as this will unnecessarily confuse consumer when he will be offered data for free and when he will be charged for the same.