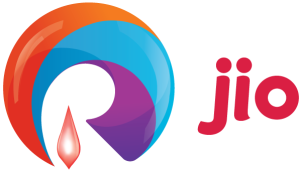 3G adoption in India has been much slower than initially expected. We think dismal 3G penetration was due to a combination of reasons – (a) 3G speed not really being perceptibly better than 2G due to operators' reluctance to invest in the network and smaller spectrum holdings/size, (b) unavailability of affordable devices (which was the case at the time of launch, but not anymore though), (c) lack of subscriber data usage behavior. However, 3G adoption has picked up over the last few quarters as 3G handsets are much more affordable and the handset replacement cycle has shortened, while a larger proportion of subscribers are willing to use data services.
2G & 3G Shift to 4G Mobile Data ?
It is conceivable that a generation of data-hungry subscribers in India may leapfrog from 2G to 4G bypassing 3G (or at best remaining using 3G for a limited time till 4G comes along). Assuming, RJio does manage to provide robust data services at the right price-value equation, the quality-conscious high-value or experience-seeking 3G subscribers are very likely to shift to 4G. 3G subscribers' data consumption is several times that of 2G subscribers as they seek better data experience. Due to weak data networks of all existing operators, they do not have any alternative for better data experience.

Given LTE-enabled handset prices moderate as expected, the subscribers might directly switch to 4G-enabled handsets. The possibility of RJio giving subsidy is very low as per our channel checks. It probably does not even need to do so, given the sharply moderating pricing trends of 4G handsets as discussed earlier.
3G Additions Moderated after 4G Launch in China & Korea, Will Indians Follow ?
3G subscriber addition has moderated considerably since then, while 4G adoption has been much faster. In fact, China Mobile's 3G subscribers adds in Aug 2014 is less than one-tenth of that in Jan 2014 just before 4G, while currently 4G sub adds is far outstripping 3G sub adds. In South Korea also, 3G subscriber addition has moderated significantly after the launch of 4G. Admittedly, this rapid migration towards 4G in South Korea and now in China is also attributable to all leading operators' 4G thrust. That said, China Mobile and the Korean operators had 2G / 3G subscriber base at the time of launch, while Reliance Jio is a green-field 4G launch. This is a risk, but if RJio can mitigate it by building a robust network, VoLTE technology holds good or Reliance Jio will go for a Roaming arrangement with Reliance Communication and the company gets the price versus value equation right – the impact upon incumbents may be material.
In a nutshell, India's demographics and faster handset replacement cycles signify that India may well emerge as a fertile 4G market.