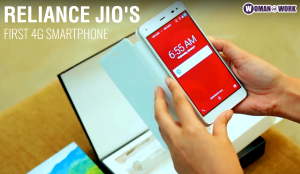 Akash Ambani led Reliance Jio Infocomm has created the required hype and expectations for a High Speed 4G Mobile broadband. However, like any other Telco, Reliance Jio has its share of woes to stabilize and achieve network coverage with the spectrum band its is operating in 2300Mhz and 1800Mhz thus pushing the big bang nation wide launch further ahead. In this backdrop, Jio's boss Mukesh has smartly shed his ego and shook hands with his estranged brother Anil Ambani's Reliance Communications which owns 800Mhz spectrum, the best suite for 4G-LTE services.
Jio will manage launch well before December 2016 , and that merger with Sistema is not a pre-condition for Jio's launch. Further, that RCOM would manage CDMA revenues by migrating them to Jio's LTE or RCOM's GSM. In any case, for the Sistema merger, RCOM has applied for High Court approval, which it expects soon, and believes DoT approval will thereafter come quickly.
How Jio will get PAN India 800Mhz Spectrum to Offer 4G LTE Services ?
1. Reliance Jio already has 5MHz of contiguous 850Mhz spectrum on its own – four circles, 14% of industry revenue: These four circles are Assam, MP, Mumbai and North East.
2. Jio gets 5MHz contiguous 850 by swapping its current non contiguous 850 with RCOM + RCOM has at least 2.5MHz for running its current CDMA operations without Sistema's spectrum. In five circles, 15% of industry revenue, this can be done. These circles are Bihar, HP, J&K, UP (E) and Orissa. So Jio has got these 5 circles economically. In all these circles except UP (E), Jio's validity with the new spot frequencies will be 19 years. In UP (E), it will be 5 years for 1.25MHz of spectrum and 19 years for the rest.
3. Jio gets 5MHz contiguous 850 by buying the same from RCOM only based on RCOM-Sistema merger and RCOM parking its subs in Sistema's spectrum. Nine Circles fall under this category – Delhi, Gujarat, Karnataka, Kerala, Kolkata, Rajasthan, TN, UP (W) and West Bengal. Thus, RCOM Sistema merger enables Jio to take its 850 contiguous 5MHz footprint to 18 circles, 78% of industry revenue.
4. Finally, Jio has no contiguous 850 after spectrum trade / swap even if RCOM-Sistema merger is completed and RCOM has at least 2.5MHz for running its current CDMA operations: Four circles (AP, Haryana, Maharashtra and Punjab) with 22% of industry revenue fall under this category.
Adopting this strategy, Mukesh Ambani's Reliance Jio will have contiguous 5MHz 850 footprint can extend everywhere else – 98% of industry revenue. However, as we progress into FY2016-17, pressure will mount on Reliance Board to start launching operations in pockets instead of a big bang nationwide launch as Network for seamless operation will not be ready even 12 months hence, in our view.